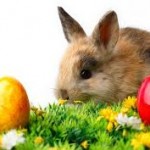 Guided Reading Our guided reading sessions have now ended for this year. A big thank you to everyone who has helped us in leading the reading groups and a special mention for our parishioner volunteers; we hope you enjoyed working with the children and look forward to you rejoining us in the future.
Baby Visit A big thank you to Rosanna King who brought her baby Theo into school to meet 1st and 2nd class on Thurs 26th Feb. We had a question and answer session and learned lots about babies' development from Rosanna. Baby Theo was so well behaved too!
World Book Day We celebrated World Book Day on Fri 6th March and the school was a riot of colourful characters who we normally only read about in books! Well done to all the pupils who dressed up and also to the parents who got their children's hair, makeup and outfits ready on the day-no easy task!
P.A Table Quiz The annual table quiz was held on Friday 20th March in Athy Golf Club and again it was a very enjoyable night. The Model School staff and pupils would like to thank all who supported it, whether by coming along on the night, donating raffle prizes or money or by buying raffle tickets. We'd also like to thank the P.A. committee, Clive, Diane and the Golf Club. Your support is greatly appreciated by us all. We hope to buy some benches for our playground with the funds raised.
Ovoca Manor Our school has been given a new date for Ovoca Manor-Fri 8th to Sun 10th May. This is at the end of our midterm break in May and hopefully the weather will be good. Please book online with Ovoca Manor.
Solar Eclipse Thank you to Eleanor Cobbe who came to assembly on the morning of the eclipse and explained all about it to our pupils in a very clear and interesting way.
Tag Rugby There will be an inter schools tag rugby blitz for 5th and 6th classes on the astro turf pitch on Monday 13th April to mark the end of our season. A big thank you to Joey Carbery for all his time and dedication in giving tuition pupils in 1st to 6th classes this term.
School closures School will be closed from Monday 30th March until Friday 10th April for Easter holidays.
Wishing everyone a lovely Easter.